"Follow your bliss."
Millions of people find inspiration in this advice from mythologist Joseph Campbell.  
"Your bliss" is a beautiful and complex idea, a worthy aspiration---and one that is not easy to realize. To be fully yourself and to follow your path to your unique destiny takes work. Inner work. Soul work. Work in the depths of story and self.
The courses and coaching offered at Mythic Mojo are designed to teach you how to do this work and live the life that you are here to live. Storytelling, comparative mythology, active imagination, and other practices drawn from depth psychology provide the openings.
It's your journey. Let's get started.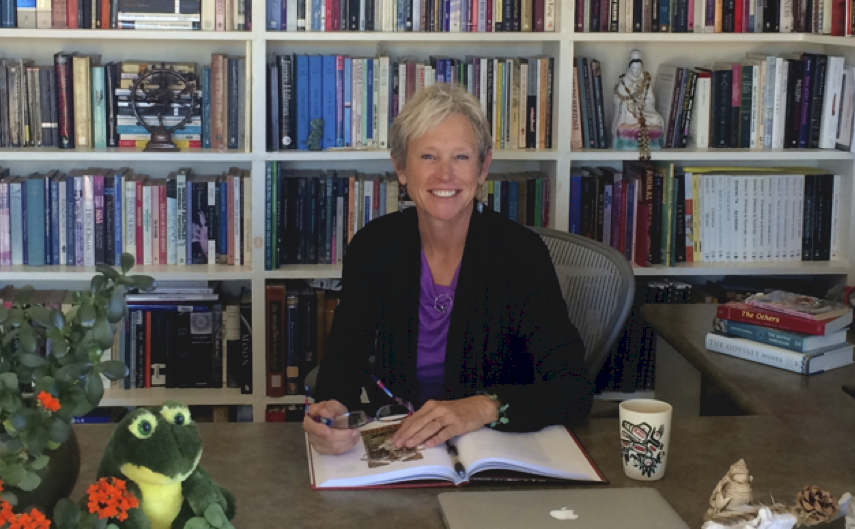 Welcome to Mythic Mojo. I want to share what I've learned about the transformative power of mythology to help you live a life of soul and personal truth.
I began studying mythology and depth psychology twenty-five years ago, in a quest for greater creativity, self-liberation, and conscious connection to my soul life.
Along the way, I earned a PhD in Mythological Studies and Depth Psychology. I create story-based classes and workshops, offer consulting and oracle readings, and host the Myth Matters podcast.
Mythology and the soul life offer many poetic and practical gifts. I feel privileged to share my expertise and personal exploration with fellow seekers, creatives, and others who want to live with truth, beauty, freedom, and soul.
Keep the mystery in your life alive.
"I have been fortunate to have a few amazing teachers and guides, and you are one of the best. Your work, and your generous sharing of your work, has been so incredibly helpful to me! There is something magical about your work that is beyond the intellectual understanding of the stories you tell. You are truly a gift. Thank you!"
Lauren Vuylsteke, London
"Thank you Catherine! Myth Matters! The work you bring forth into the world is vital and potently necessary. It demonstrates how we can learn from the old stories to continue creating a positive paradigm shift for all humanity."
Tricia M. Bainbridge Island, WA
"Thank you for the work you do and for the light you bring into this world.It is on my bucket list to actually meet you face to face one day."
John G. Reno, NV