Do you need fresh insight and inspiration to make a change?
Tap into mythic wisdom and your deep self. 
Book a Story Oracle reading with Catherine.
Our confusion and challenges are connected to the way that we think about them and the story that we tell ourselves about the problem, over and over again. 


Divination methods and stories are time-tested tools in times of trouble and transformation. You may be familiar with Tarot cards or something similar.


A Story Oracle reading also begins with a question or an area of concern, and utilizes images, metaphor, synchronicity, and the power of association to make new connections and meaning. But there is a powerful difference---
The power of a story to usher in the unexpected, fire the imagination, and catalyze your connection to your deep self.
I created the Story Oracle from my years consulting and sharing stories with individuals and groups. This set of stories resonates in so many situations and has helped people with a wide range of questions and dilemmas, from relationships, lifestyle, creativity, and self-acceptance, to calling and life purpose.


In your story oracle reading, we'll use this unique card deck to find the story that's meant for you and explore it together to find the insight, guidance, and inspiration that you need--and can continue to cultivate for yourself. 


People tell me that reflection on the story they heard continued to yield fresh insights for weeks, months, even longer, and helped them make desired changes in their lives.
Readings are available on Tuesdays from 9am- 7pm and Wednesdays between 4-7:00pm Pacific Time. Your one-hour reading will take place on zoom and be recorded. 
Tap into old story wisdom and your deep self to find the insight and inspiration you need to meet the challenges, questions, and opportunities facing you right now. 
Please note: A Story Oracle reading is not psychotherapy or counseling and is not a replacement for professional, individualized medical care or attention by a qualified psychiatrist or psychotherapist.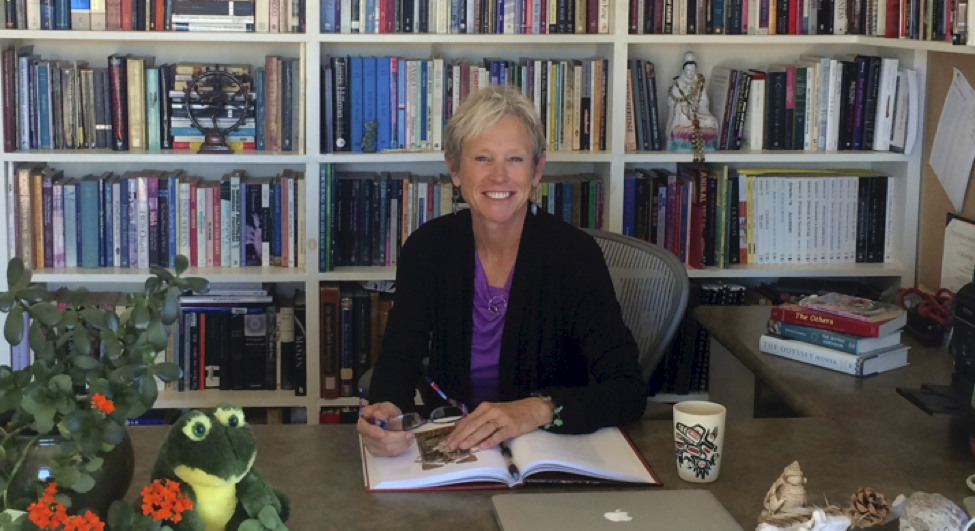 I began studying mythology & depth psychology twenty-five years ago, in a quest for greater creativity, self-liberation, & connection to my soul life. I later earned a PhD in Mythological Studies and Depth Psychology and have created many story-based tools and workshops for people. I've used these stories myself, and honed my intuitive connection to the poetic and practical gifts they carry.
I'm honored to be part of your journey. 
"The turnarounds produced by this process are really remarkable. I don't know how you do it. The insights have become permanent touchstones of meaning in my life and I return to them over and over again."
--Diana T, San Diego, CA
"The process clarified a fresh context in which to see my current personal struggles, provided valuable imagery to use in my soul-work, and a new way forward. Whatever your stage of life, whatever the character or severity of your own struggles and questions, I highly recommend that you book an hour of time with Catherine without delay."  --Phillip R, Joshua Tree, CA
"I went to Dr. Catherine Svehla looking for answers on how to shift my mindset to uplevel my counselling business. I was feeling stuck and overburdened by where to start. The meeting with Catherine was both calming and inspiring. She shared a captivating story that took me on an inward journey, and helped me to learn about my blocks and how to shift my mindset, all without 'telling me what to do.'
The very next day I was able to set clear and solid boundaries in my business - guilt free!! Each time I listen to the recording that Catherine sent me, I get more support and clearer in the changes I am making. Thank you Dr. Svehla." --- Tammy Skomorowki, Canadian Certified Counsellor, Prince George, BC